It's official, the Los Angeles Dodgers were cheated in the 2017 World Series by the Houston Astros (
MLB, 2020
).
DODGERS NEWS
– As you may have heard, the MLB is going through a cheating scandal with the Houston Astros, Boston Red Sox, and potentially other teams. The big teams affected are obviously my Los Angeles Dodgers who played in back to back World Series.
What did the league do about it? Practically fucking nothing.
Seeing these whistling clips from the 17' WS right now, and I'm a little upset

@astros

. The league needs to address the

@Dodgers

and the rest of the team's that we're cheated ASAP!

#FakeMLB

— AAMIR JAVED (@LORDJAVED) November 16, 2019
Well, the league finally addressed it.
Additionally, MLB will fine the Astros $5 million and take away their first- and second-round picks in the 2020 and 2021 drafts, sources tell ESPN.

— Jeff Passan (@JeffPassan) January 13, 2020
If you have no idea what I'm talking about, last fall, it was rumored that the Astros cheated in not only the World Series but in the playoffs. Video footage resurfaced, and many rewatched the past WS to find out that the Astros indeed cheated the Dodgers and several other teams out of the WS by sign stealing.

The reason I'm pissed about this is that all integrity was thrown out of the window. Not only are the Dodgers my team, but I love baseball. When you have teams cheating, it defeats the whole purpose of playing. It defeats the entire purpose of watching.
Having almost tasted that WS twice is just more upsetting. You know it's terrible when I feel sorry for the fucking Yankees. The bottom line is the Astros didn't deserve that title.


Here's the setup they had behind their dugout (which was cleaned up after every game), which contained laptops, monitors, and a TV that were fixed on the catcher's signs. Players and staff would try to figure out what the signs meant to relay back to players in the dugout and on the field.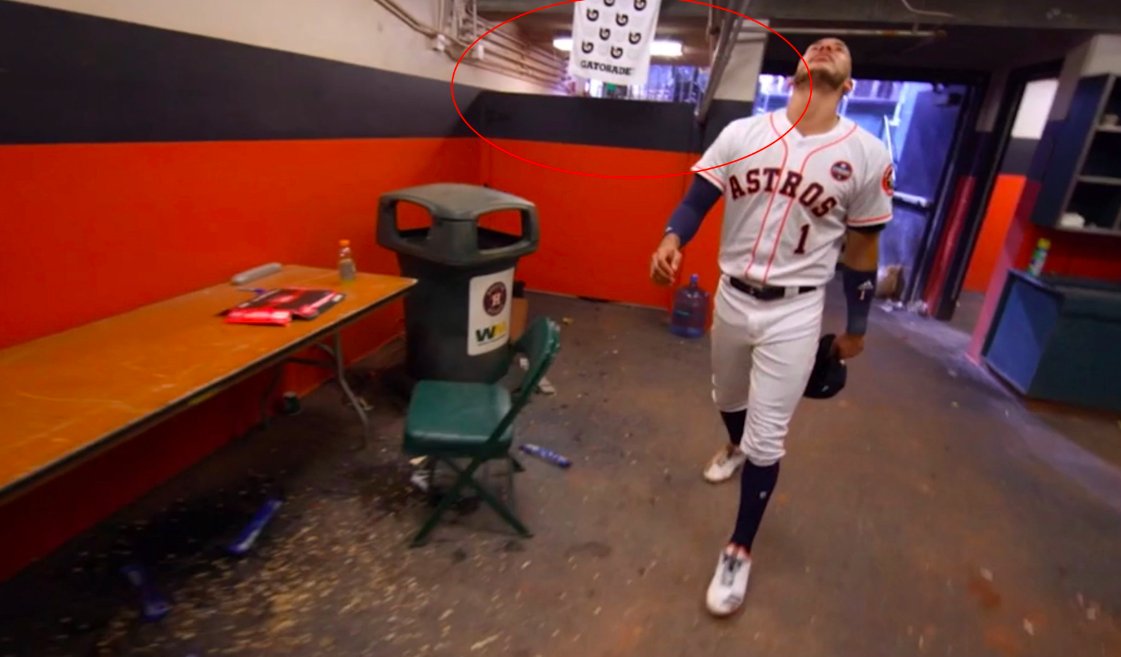 This honestly ruined MLB for me in terms of being excited about baseball. When you watch your team a whole season absolutely kill it, all for them to be cheated when it counts most–it fucking sucks.
I hope the league does something more serious than making $5M off the scandal.
AJ