Here are the "Top 5 Moments" from Star Wars: The Mandalorian on Disney +. This is the most accurate list ever made because it was made by me, Aamir. You're welcome.
If you've been following the buzz surrounding Disney + you've probably heard of their new Star Wars show
#TheMandalorian
. Season 1 just wrapped up, so here's our list of the "
Top 5 Moments
" of The Mandalorian featuring Baby Yoda.
If you hate reading, there is a video version of this blog on my YouTube and Instagram. Be sure to check it out.
WARNING: CONTAINS SPOILERS, OBVIOUSLY
1) CHILD ABUSE
BABY YODA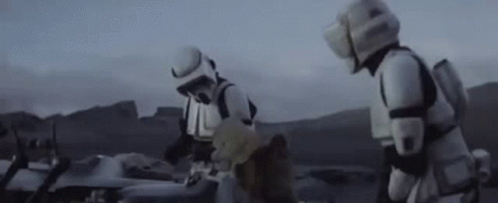 Baby Yoda gets clocked in the head seconds after biting a scout trooper. The scout trooper that punched Baby Yoda was played by Jason Sudeikis. The internet has since made threats towards the actor for punching the heartthrob green wrinkly alien. Did Baby Yoda deserve it? As a wise man once said, "fuck them kids".
2) THE SACRIFICE
IG-11
IG-11
was an evil droid reprogrammed by Kuiil to protect Baby Yoda and he did just that. This badass motherfucking droid took on herds of Stormtroopers like it was nothing. In the last moments of the season finale when they needed a hero the most, IG-11 rose to the occasion by self-destructing himself. If only the Empire used armies of IG series droids they probably would have owned the galaxy indefinitely.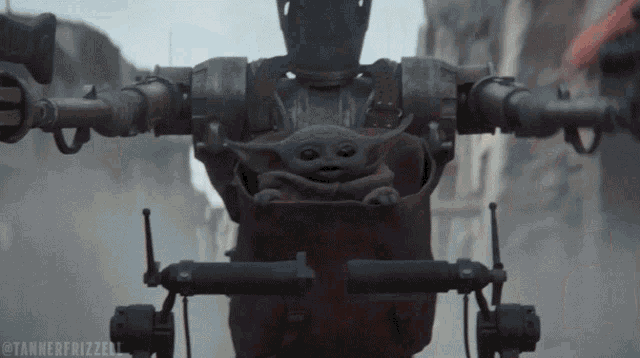 More proof that IG-11 was a fucking assassin.
Kuiil
is on the list purely due to his constant usage of the phrase "I have spoken" with his headass self. He was like the grandpa no one asked for, but the grandpa everyone needed. If it wasn't for Kuiil everyone would probably be dead, including Baby Yoda which is an obvious no no.
4) SQUAD MOMENT
MANDALORIANS
When Mando is in trouble at The Guild his tribe of Mandalorians come in last minute to save the day. This was like a micro Avengers moment. It's like when the boys link up together on a Saturday = UNDEFEATED. This rescue mission successfully helped Mando leave the scene with Baby Yoda.
5) THE FORCE CHOKE
BABY YODA
In this scene, we see Baby Yoda's loyalty to Mando when he chokes Cara Dune. All Baby Yoda was trying to do was save his dad from what he thought was danger. We also see that this little fucker is lowkey evil.

THAT IS ALL FOLKS

To see this in video form (which in my opinion is much better), click this link. Be sure to leave a comment down below of your favorite moments from Season 1.